Apart from the old (over 100 years old) smithy,
it is also provided with an air-conditioned modern plant
in Brusy situated by the M³yńska 23 Street.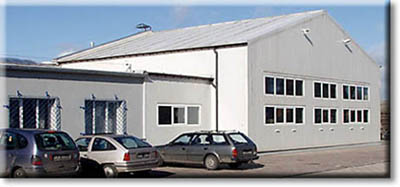 Presently, we have MANAGEMENT SYSTEM
ISO 14001: 1996 standard.
If you want to beautify your garden and house
with unconventional artistic products
you are always welcome to co-operate with as.
We offer our design
and realization of orders
according to a given design.